POWERWIN Foldable Solar Panel PWS220
Solar Panel For Camping
This foldable solar panel is equipped with four adjustable angle brackets to maximize solar energy absorption. Weights of 14.3lbs are easy to carry out for camping, fishing, RV, outdoors, etc.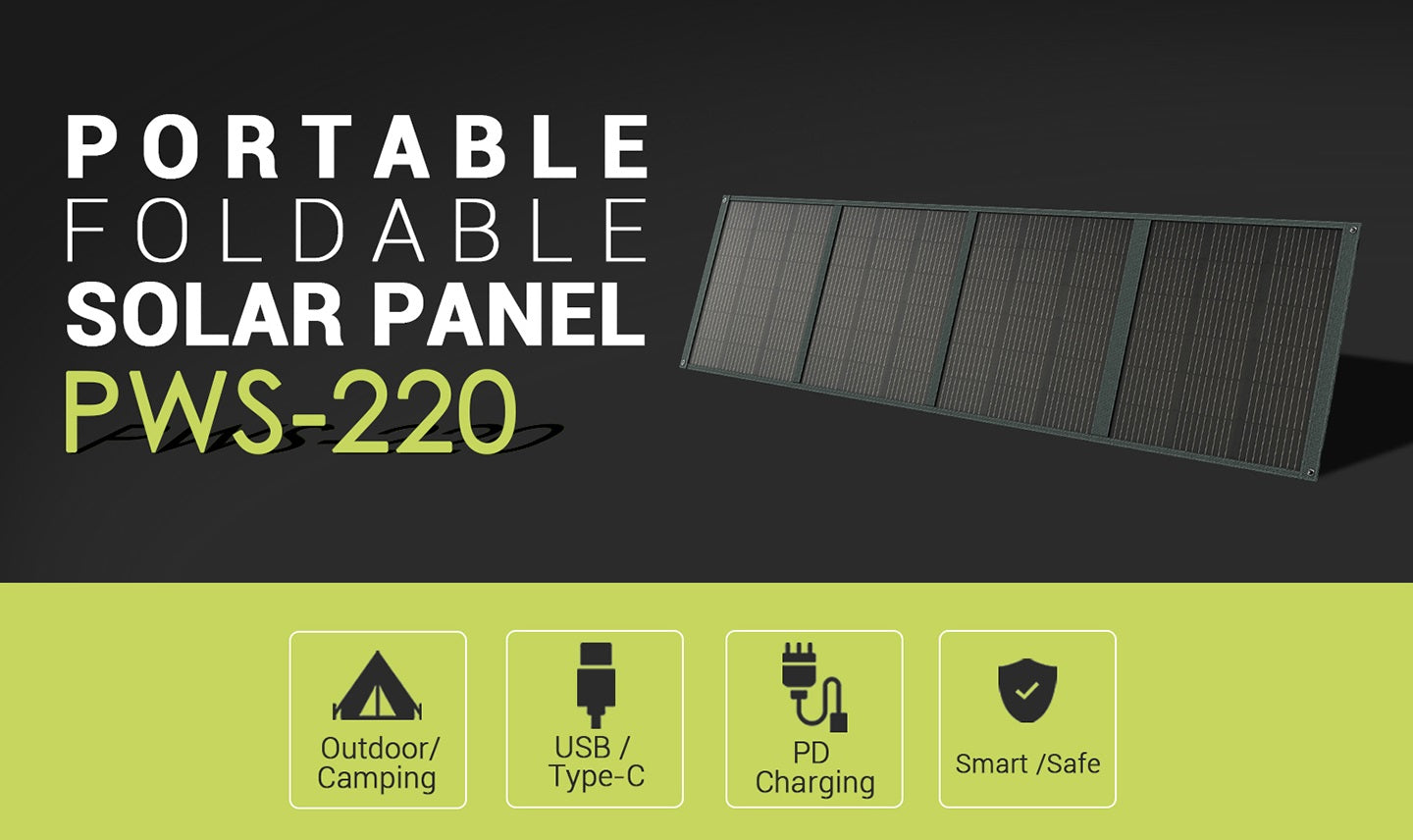 Waterproof Solar Panel
The encapsulation material is made of honeycomb textured ETFE waterproof material. Light transmittance up to 95% and wear-resistant, dust-proof and waterproof.

Reliable Quality & Parallel Design
A-grade monocrystalline silicon solar cells are used and connected in parallel. When the solar panel is partially shaded, all output power will be lost in series, while the output power of the unshaded part can still be retained in parallel.
Wide Compatibility
 MC4 connector solar panel use MC4 to DC connectors and provide 10 different DC adapters for most solar generators on the market, such as POWERWIN power station. Two USB outputs are also provided for USB devices such as mobile phones and computers, as well as a fast charging QC 60W+PD20W USB-C+XT60 output. This makes your charging speed 2 times faster.